Sit back, relax and let us take care of everything
Forget about research, planning, organizing, transportation and making an efficient itinerary to avoid going around in circles. We'll take care of everything! Simply meet us in your hotel lobby and we'll take it from there.
Our professional and friendly team will ensure you don't miss a thing, provide trustable local recommendations, introduce you to real Korea and answer all your questions. It's your vacation after all and we want you to wind down, relax and have the best experience possible.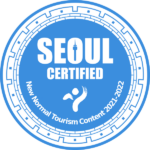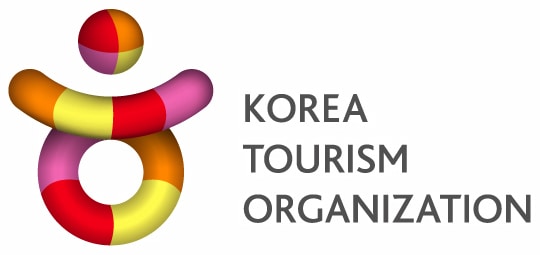 Collect beautiful moments with VIP Travel
Have you ever been on holiday and couldn't understand your guide, your tour was poorly prepared, or the driver made you fear for your life? As avid travelers ourselves we've been there too, and this is why we are different!
All our guides are hand picked by senior management, are fully licensed and trained. Our drivers have impeccable driving records with a ten year accident-free driving history. In short, we have full confidence in each and every member of our team and take customer feedback seriously.
VIP Travel first opened its doors back in early 2010 when our CEO brought together an experienced team of industry professionals. Initially our idea was to cater solely for the business to business (B2B) market. Our goal was to provide those traveling for business with high quality customized tours and top notch customer service.
However, not long later we determined that the consumer market consisting of couples and families visiting Korea, were also seeking a higher level of service than what was currently available at the time. With most international visitors first experience of Korea being on a group tour, we felt something needed to change.
So, in January 2010 we decided to cater for both the business and consumer markets by offering high quality private tours and group tours at affordable prices. We wanted everyone visiting Korea to "collect beautiful moments" and get the VIP treatment that would have them singing praise back home about their wonderful time in Korea.
Once the challenger to the status quo, VIP Travel has grown to become one of the top 3 tour providers in Korea, offering local experiences to international visitors. And we don't plan on standing still either!
Our CEO
Meet the Management
Our bright and cheerful management team are always look for ways to improve our current offering and maintain our high standards.
Sue Kim
Manager
To the best of my ability I will work hard to ensure VIP Travel always remains at its best. We don't stand still here, so I am always looking for ways we can improve. Let's collect beautiful moments!
Charlie
Sales Team Leader
We promise to provide the best service and attention to detail. With our leading team that has many years of experience we are ready to not only meet but exceed your expectations!
Jenny Chun
Team Leader
With over 16 years of experience in the travel industry, I am committed to providing nothing but the best Korea has to offer. Put your trust in us and we promise you won't regret it!
Our Delightful Help Desk Team
Whether its by Phone, Live Chat, Email or WhatsApp we are here and ready to help. Anything you need please let us know.
Don't stress out trying to put together an amazing travel plan during your trip. Relax and leave all your worries with me. I'll take care of everything so all you need to do is bring your shoes!
Do you want to have a fun trip filled with lifelong memories? We've been offering the best local experiences for over 10 years now. Take a tour with us and feel like a VIP! XOXO
Korea is an ever changing, fast paced country. So enter Sophie, your local friend who'll keep you up to date and point you in the right direction. So what do you want try today?
Is it your first time in Korea? Don't worry I'm here to help! With so many things to see and do I know it can get overwhelming. Feel free to contact me if you need any recommendations.
Hello. I'm Joy, and just like my name I'm ready to help you find your joy in Korea! I really want you to have a great experience during your holiday so let me know how I can help!
Say Hello to Team Sales
Team sales keep up to date with the current trends in our ever changing landscape and are the first point of contact for many of our partners.
Don't waste your precious time coming up with ideas for things your guests can to do in Korea. Our team will take away all your stress and ensure your visitors leave with a great impression!
I truly believe we are offering the best experiences and treasured moments for your international visitors. We have a fantastic team and our moral is high. You can be assured of the best service with us.
I've always been a bright, positive and fun person. So you can trust me to use these qualities to put together unforgettable memories for your VIP guests. Reach out any time. I'm ready to help!
I'm Nick working behind the scenes doing sales and marketing. I take great pride and responsibility in ensuring VIP remains a successful tour business and keeps up to date with the latest trends.
Meet Our Lovely Tour Guides
We hand pick each and every one of our tour guides and conduct thorough interview and training processes. We have full confidence in our team and are proud to have them with us.
I'm always ready to show you around every beautiful and meaningful place in Korea. I know we are going to make unforgettable memories you'll never forget. So what are you waiting for? Follow me… let's go!
Welcome to South Korea! I'm so glad you made it. I love beautiful and historical countries and I'd love the opportunity to share mine with you. I aim to provide an unforgettable trip for you. Hope to see you soon!
Hello everyone! Nice to meet you I'm your tour guide 'Cool'. Meeting new people always make me so happy! Are you ready to explore our dynamic and amazing country with me? I can't wait to show you everything beautiful Korea has to offer.
I'm from Seoul, the soul of Asia. My warm personality, storytelling and contagious passion will bring Seoul's history to life. My goal is to be that tour guide I always hope to meet when I travel and so I'm going to do just that for you!
I want to show you amazing Korea! Not only the historical, contemporary and cultural things, but whatever else interests you. Just follow me and you'll discover real Korea. I will do my best to not only meet, but surpass your expectations. Are you ready?
If you're looking for a well prepared English tour guide, who is lively, easy going, energetic and fun to be around, then look no further because that's me. My extensive knowledge of Korean history and culture will help you to broaden your perspective.
People say I have a friendly, bubbly and positive personality, and I'm sure you will agree too. My vision is to make the most priceless moments with my guests and to make them want to re-visit Korea again and again. Together, let's find the real soul in Seoul.
From 3 years as a stage performance organizer and 2 years hotelier experience, I know how to make things run smoothly, ensure your comfort & bring entertainment. I'm an open book, so feel free to ask me anything. Let's draw your unforgettable Korea trip and make it happen!
Annyeonghaseyo – did you learn that one yet? My name is Alice! Like Alice in Wonderland. Just like the movie, I want to take you on a journey. I will try my best to give you happy and fond moments while you stay in Korea (which is also like a wonderland). Hope to see you soon!
Hello, I'm Moon! Just like the light that helps you see at night, I will be your guiding light in Korea. I'd love to share my unique culture and history with you and give you the best experience you can get. I'll do whatever I can to make special memories for you. See you soon!
I love traveling and exploring new places, which means I know exactly what people want when they visit another country! I'm very passionate about Korean history and culture. I can't wait to share all the best things about Korea with you! My goal is to give you the "Best Day Ever"!
After having lived in the US myself, I'm glad I can be the warm and friendly face who welcomes you to Korea. I'm excited to show you some of the most beautiful and amazing places, while sharing more than 1,000 years of culture with you. Lets explore Korea's past and present together!
I've worked as a guide for over 20 years! So guess what? I know all the hidden gems, special places and unmissable things to do and I want to share them all with you. If you're happy, I'm happy! So let me know how I can make your trip extra special. I can't wait to get started. Let's go!
Hello dear guests. For over 5 years I have had the privilege to work with VIP Travel as your tour guide. Every day I enjoy meeting you from all over the world. Korea has so much to offer, and I know you're going to love it! I can't wait to meet you and show you what you have been missing.
Hello! I'm So-young. People always say "YOU ARE SO YOUNG~!". Being a Seoulite (born and raised in Seoul), I know all the ins and outs. I can show you both our new & old city. I also speak a little French, I'm friendly, funny and of course young at heart ;-). I look forward to meeting you!
I've been working as a tour guide for quite some time now, so I have a lot of experience and knowledge of Korea. Feel free to ask me any questions you have and I'll be happy to answer them for you. I love to make new friends from all over the world. Would you like a local friend during your trip?
Do you want to discover fascinating history and be immersed in Korea's unique culture with a local friend who can show you around? I'm that local friend and knowledgeable guide, ready to give you a once in a lifetime experience. Let's make your visit to Korea one you will treasure forever.
I'm one of the most experienced and well prepared guides you'll meet. I'm certified in English, Bahasa Malay & Indonesian too. Since joining VIP in 2014, I've had so many great experiences with people and companies from all over. I'm a responsible, warm-hearted professional who's always positive and hardworking.
Happy Customers
We are very grateful for all your trust and support over the years. Your kind words truly inspire and motivate us to ensure your time with us is as fulfilling as the joy we get from hosting you.
Excellent private tour! We have 2 fantastic days tour with Nancy. She is very informative, helpful and cheerful tour guide. We truly enjoyed our time time with her. High recommend! Will surely get in touch with Nancy when we are back in Seoul!
Great 1 day city tour esp the tour guide Hy Young. She is good and keep the smile throughout the day. Really 1 of the best tour guide.
Very good tour of Seoul, thanks to our guide for being super flexible and accommodating the whole day!
Our hotel concierge at The Plaza Seoul made arrangements for a private tour and we could not have been more pleased with our full day with the guide. We had a really nice van that took us to the area and picked us up when we were finished with the site. We got so much out of each attraction because we could pick our guide's brain as we drove to the next site. Our tour guide had excellent English skills especially since she lived in New Zealand for three years. Our extraordinary guide was Sue.
We stayed only 2 days so we wanted a tour that could show us the best of Seoul. Our guide, Hyeyoung is certainly the best guide we ever had! She is very knowledgeable, fluent in English and most importantly she is very friendly. She was very flexible and organized the tour to include what we wanted to see. Last but not least, she takes incredible pictures!
Globe-trotter297 – Customer
Don't Miss Taking the DMZ half day tour & The Korean Folk Village Tour! My husband and I felt that if we had not taken these two trips we would have left Seoul without "knowing" anything about the country. The DMZ experience cannot be described with words–only experienced. The Folk Village Tour has two shows. While watching, I kept saying to myself, how can anyone possibly have these skills necessary to perform in these shows. Our tour guides, Sharon for the DMZ tour and Alice for the Korean Folk Village Tour were excellent. How fortunate we were to meet these two incredible women.
Ready to collect beautiful moments with VIP Travel?