With a long history dating back to 2,300 BC, any vacation to South Korea will no doubt feature a number of historical sites, ancient palaces, world heritage sites, food, culture and a trip to the Korean border. While we are well known for our widely popular tours of the DMZ and Seoul tours, we also offer a wide range of Korea group tours to make sure there is something for everyone.
Read more for Ideas & Suggestions
Most people are surprised at what they find when they first visit. From traditional Hanok houses, to huge palaces springing up out of no-where, a diverse food culture and mountains in the middle of cities, to a fast paced, world class, wired country with a booming economy.
It's easy to get overwhelmed on arrival and not know where to go, what to see or how to begin your adventure.
Which tour should I choose? – Our suggestions for picking the right South Korea group tour
For those visiting Korea for the first time, or just looking for some inspiration when choosing from our selection of group tours we can offer the following suggestions: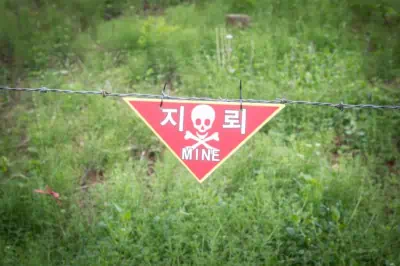 There are a few things that are unique to Korea. But one thing you will not find anywhere else in the world is a border so heavily fortified. Most Korean tours will offer a taste of the past, a step into nature, or a cultural experience, but a DMZ tour is something you can only experience on the Korean peninsula. Its both an enlightening and interesting tour, yet surrounded by an extremely sad part of our history. No visit to Korea can therefore be complete without taking this tour in Korea.
Visiting Korea without taking a tour in Seoul would be a big mistake. Those who usually like to escape to the countryside when on holiday should know that Seoul is in fact, more than just cutting edge modern architecture. Instead, its both a mix of new and old showcasing a lot of ancient history, ruins, palaces and some of our top places to visit.
A Nami Island tour is the perfect option for those wishing to step into nature and see the colors of the season. Spring, Winter and Autumn offer the best time of the year to visit. This is a great option for families too, as there are many things for both adults and children to enjoy here.
In winter Korea turns into a winter wonderland and receives a heavy snowfall. With about 70% of our country's terrain being covered by mountains, it will come as no surprise that locals here love to ski. Our Korea ski tours are very popular and are the number 1 way to enjoy the winter season. It has grown to be such a developed sport, that resorts are super comfortable and cater very well for beginners too, with a good mix of easy to intermediate slopes.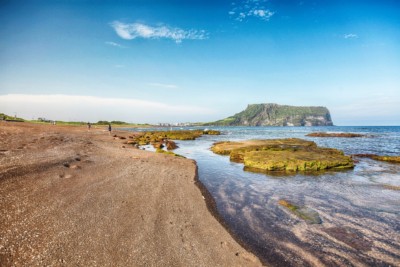 For those who wish to escape the capital, our day trips from Seoul provide the perfect way to escape the hustle and bustle of the city, while returning to the comfort of your hotel. These tours allow you to venture a little further and see a bit more. There are a range of activities and places to visit located just outside of Seoul's metropolis.
But if you are looking for the ultimate getaway from the capital, then you should consider an overnight Korea tour package. If you have a little more time on your hands our overnight tours offer a fantastic opportunity to spend sometime in South Korea's provinces. Try some local dishes from their origins, see the variation in landscape, local customs and traditions.