Our tours in Seoul are the best way to discover our unique and interesting capital city. Seoul is littered with both tradition and culture while also being home to modern architecture and world leading technology. With countless landmarks, royal palaces, traditional markets, department stores and sights to see, there's no wonder it's the most popular tourist destination in South Korea. Make the most of your trip by checking out our Seoul tours.
Read more for Landmarks & Popular Tours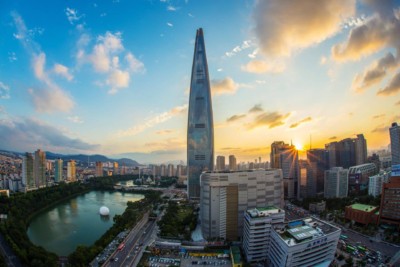 Quite frankly the more time you have, the more adventures and experiences you will be able to enjoy. However, Seoul has been the capital of Korea for over 600 years since the Joseon dynasty, and with a drive to be a world leading futuristic country, there's just too many things to see and do them all.
If you're short on time, or its your first time to visit, taking a day tour in Seoul would ensure you don't miss out on some of the top landmarks. It's also a great way to quickly find your feet, give you a sense of direction and set you up for the rest of your stay.
But what should you look for in a Seoul tour itinerary? What are some of the main landmarks a Seoul tour package should include?
What to look for in a Seoul tour Itinerary
Here is a handy list of the top 'must see' places you should expect to see when taking a day trip in the world's 3rd largest urban area and our 24 hour home town – SEOUL!
Changdeok Palace – The "Eastern Palace" also a UNESCO World Heritage listed palace
Gyeongbokgung Palace – The "Northern Palace" largest of the 5 and favoured by Joseon kings
Seoul Tower (Namsan Tower) – See stunning views of the capital from up above
Bukhansan National Park – The 836.5 m high mountain in Seoul is gorgeous all year round
Namdaemun Market – See the Great South Gate of Seoul located at 1 of Seoul's biggest markets
Insadong Market – An old arts and crafts market lined with tea shops and tasty treats
Bukchon Hanok Village – A traditional village made up of alleys and Korean Hanok houses
Jogyesa – The chief Buddhist temple of the Jogye Order leading Seon Buddhism
Jongmyo Shrine – the oldest and most authentic Confucian royal shrine still preserved
Han River Cruise – An incredible tour up and down Seoul's Han River
Blue House – Stop by South Korea's presidential residence named after its blue colored roof
Dongdaemun Market – Shopping centres and traditional markets surround Seoul's East Gate
Cheonggyecheon – a 10.9 km long stream used as a recreation space in down-town Seoul
Myeongdong – A busy shopping district housing international brands, department stores and Korean cosmetic shops
Gwangjang market – One of the oldest and largest traditional markets in Seoul
Noryangjin market – The biggest wholesale fish market in Korea
With such an array of things to do, sights and experiences to enjoy, and range of Seoul tours to choose from, it can be difficult to figure out where to start. For this reason we will introduce some of our most popular day tours to help you choose the best tour in Seoul for you.
Our top rated Seoul tour packages
Our # 1 Seoul tour
Our Seoul city tour is our number 1 tour in Seoul and second most popular of all our tours in Korea. If you are unsure which tour to choose, we would recommend starting with this one. It takes you on an adventure around the city, and explores our long history and unique culture. Plus, we'll visit some palaces, traditional markets and stop by our president's official residence.
Stunning views + Mountain Hiking without leaving Seoul
Being a very mountainous country, there's no surprise that locals here love to go hiking and spend time in the mountains. If you wish to do a bit of exercise, see stunningly gorgeous views of Seoul from above, relax in a traditional sauna and feel like a local, then our Bukhansan tour will be perfect for you and your companions.
Learn to make 1 of the world's top 5 healthiest foods
Korean's absolutely adore Kimchi and it's hard not to notice! In Korea almost every meal is accompanied by this favourite side dish. It's ingrained in the culture and used as an ingredient in many local dishes. Our Kimchi making class in Seoul will not only teach you how to make one of the world's top 5 healthiest dishes, but will also introduce you to a few local customs. Plus you'll get to wear a Hanbok, learn greeting etiquette and play some folk games!
Enjoy the longest running show in Korean theater history
If you enjoy watching live performances, then you'll absolutely love our Nanta Show tour. This award winning show is also the longest running show in Korean history, and is our most popular theater tour. Suitable for all ages, and languages this light-hearted, high energy show is guaranteed to please!
Find your sense of direction while enjoying a morning tour in Seoul
Our Rise and Shine morning tour is a traditional half day Gyeongbok Palace tour. It's the perfect tour in Seoul for those who are looking for some help to get going and set up the rest of their day. Those with young children who get restless easily may also prefer this option. At the end of the tour we can drop you off at either City Hall or in Itaewon, both being central locations allowing you to easily continue on with the rest of your day.
Marvel at the beauty of traditional Korean architecture
Wonder what Korean style houses looked like back in the old days? Our Bukchon Hanok Village tour takes you through the alleys and into some of these traditional style buildings. This particular village was once a home to the aristocrats of Seoul long ago. This morning day trip in Seoul is ideal for those who appreciate traditional architecture as it also includes a stop at Changdeokgung.
Feel like a king or queen and enjoy a speechless theater performance
If you want to feel like a king or queen, wonder around 2 of the grand palaces, and finish the day by watching a show at the theater, then we have the perfect option for you! Our Seoul palace tour follows the exact same course as our Seoul city tour, but also includes a Nanta ticket and theater drop-off at the end of the day. Thus offering the best value for money!
Soothe aching muscles and cleanse your skin at a traditional bathhouse in Seoul
Looking to take the morning off? Want to take some time to rest and recuperate before the rest of your vacation? Then perhaps a traditional Korean cleansing experience at a local bathhouse in Seoul is what you are after. Our Korean Sauna tour is just that. Enjoy the steam rooms, soak your muscles in warm water and then get ready for a traditional Korean skin cleansing experience. Ideal for adults.
Regardless of which Seoul day tour you choose, we'll do our best to ensure you create fantastic memories you can cherish forever.