You will find we give unbeatable offers
If you have any questions, please contact us at the following contact details. We always open for the communication with customers.
Korea, a Technological Leader in Medical Services In Korea, you'll be able to take the advantage of convenient and highly developed one-stop medical services. As you go through your examination and receive treatment, your medical records will automatically be saved in a cutting-edge, computerized health network system. This information may be accessed by other health facilities for your convenience, when you want to switch your treatment location. Korea is an international forerunner in the field of robotic surgery. Robotic surgery is performed using a robotic arm that rotates 360 degrees and enables surgeons to see 3D images at 20x magnification. The robotic arm is particularly effective in the treatment of cancerous tumors because it can remove cancerous cells located in very thin and intricately intertwined lymph nodes. In the case of thyroid surgery, thanks to the robotic arm, the incision is less than one centimeter long and the scar is almost invisible. Korea offers premium high-tech medical services by combining advanced IT and biotechnology, continuing to make significant advancements in the field of medicine.
Guide for Medical Tourists
Visa
As of 2009, visitors coming to Korea for medical treatment can be issued with a special visa for a period of 3 months (C3-M) to 1 year (G1-M).
If you wish to obtain more information on specific visas, please contact your local Korean Embassy.
Written Diagnosis and Doctor's Referral
If you obtain a written diagnosis and referral from your doctor or local healthcare professional, it will be of great help in obtaining treatment in Korea. The letter will provide valuable information for doctors in Korea and aid them in choosing the right treatment for you. You may give your medical documents and prescriptions to the doctor upon arrival or have your home doctor send them prior to your departure.
While in Korea Korea's proud history spans over five thousand years. Today, Korea is a modernized country that leads the world's IT technology while simultaneously preserving its traditional culture, history, and age-old charm. This unique mix of old and new makes Korea a fascinating travel destination. Korea's streets are brimming with energy and are full of cultural attractions ranging from palaces to performances, providing you with great opportunities to relax and enjoy yourself during your recovery.
Recovery and Follow-up at Home
Open communication between all parties (you, your coordinator and doctor in Korea, and your family doctor) is vital to ensure that you have a comfortable and fast recovery. Your treatment history and recommendation for aftercare will be sent to your family doctor upon receipt of your family doctor's contact information.
Highly Accomplished Doctors
In Korea, the standard of medical excellence is so stringent that only the top 0.5% of medical students can pass the rigorous exams and go on to become practicing professionals. When you come to Korea for your medical needs, you can be assured that you are in the most capable of hands.
Surprisingly Affordable Prices
The cost of medical services in Korea is very low compared to those in the USA and Japan. For example, hemorrhoid surgery in the USA costs approximately 10.91 million won while for a fraction of the cost (roughly 1.27 million won), you can get the same, if not superior, treatment in Korea. Some cancer treatments in Korea cost half of what you would pay in Singapore or Thailand.
Our bodies are very sensitive to the weather. After surgery, excessive exposure to sunlight can worsen scarring or slow down the healing process. You may even experience infection or inflammation after surgeries that are performed in hot and humid climates. These weather-related complications, however, are not an issue in Korea. Korea has four distinct seasons and the weather is pleasant throughout most of the year, with just enough sunlight and gentle breezes to aid your recovery.
Comprehensive Health Examinations
There is a Korean proverb, "If you want to remove a weed, you need a shovel, not a hoe." In other words, something small can become a serious problem if you don't do anything about it. It's the same with your health. In many cases, chronic diseases such as high blood pressure and diabetes don't show any symptoms until they become serious problems. Periodic health examinations are a low-cost and highly effective investment for your health and happiness. Korean hospitals offer a wide range of health examination programs that are designed to meet the needs of each individual patient.
Basic physical evaluation, cardiopulmonary exercise test (CPET), and gynecology check-up Intermediate Comprehensive Health Examination
Regular Comprehensive Health Examination and Bone Density Test Premium Health Examination
Precise Comprehensive Health Examination and MRI, PET-CT Scan Examination by Area
Lung, Heart, Brain, and Spine Exam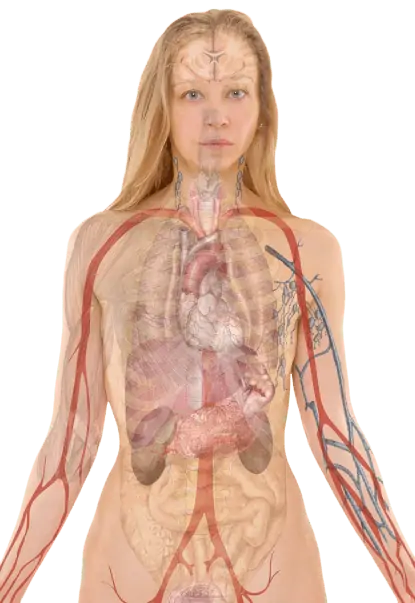 Categories of Medical Service
Everyone wishes he or she could be more attractive; in Korea, this dream becomes a reality. From correcting minor deformities to complete beauty reconstruction, Korea's acclaimed plastic surgery procedures make anything possible. In Korea, eyelid and nose surgery is offered at one third the cost of what you would pay in Japan. Wrinkle removal and breast surgery are another specialty of Korean surgeons, internationally renowned for not leaving any scars, which is a major concern for many female clients.
Microsurgery – Correction of congenital and acquired deformities, scar removal, and skin grafting
Medical Skin Care – Botox and anti-aging treatments
Aesthetic and Reconstructive – Nose surgery, eyelid surgery, hair removal/replacement, and breast augmentation/reduction
Oriental medicine is based on the concept of restoring and maintaining your body's natural balance. When the harmony of our internal energy is disturbed, we become ill or feel tired and listless. In oriental medicine, acupuncture needles and moxa cautery are used to rebalance the energy of the body and natural herbal medicines are used to restore harmony among the organs. Oriental clinics in Korea combine the best of both oriental and western medicine and can prescribe either type of medication to meet the needs of the patient. Oriental clinics are particularly well known for curing spinal diseases through non-surgical treatment.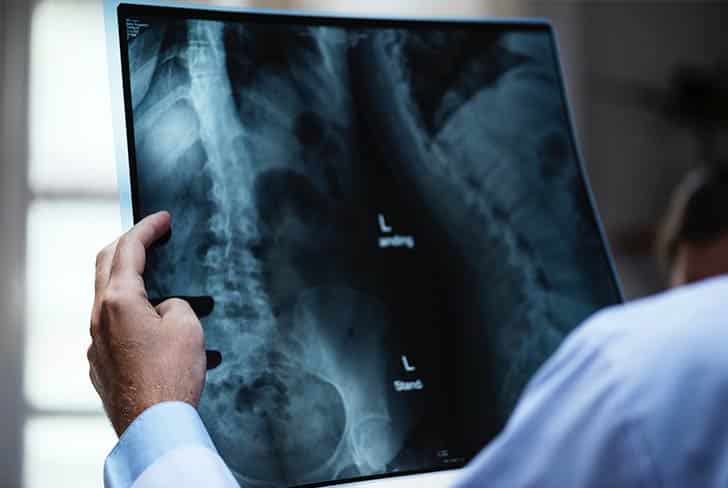 Paralysis, chronic fatigue syndrome, esophageal diseases, gastrointestinal diseases, bowel disorders, pancreatic diseases, liver diseases, hematologic diseases, spinal, joint, & weight loss center, lumbar disc herniation, cervical disc herniation, scoliosis, spinal stenosis, facial palsy, clinical Rehabilitation, medical aesthetics, obesity and weight management, chiropractic care, skin care, acupressure therapy
According to the results of a 17-year long study of 50,000 men between the ages of 40 and 75 conducted by the Harvard School of Public Health, people with periodontal diseases have a 54% higher chance of developing pancreatic cancer and a 49% higher chance of developing kidney cancer compared to those in the same age group with no periodontal maladies. Research states that bad oral hygiene causes more bacteria and viruses. Harmful substances created by the bacteria and viruses may enter open areas in the mouth, travel through the bloodstream, and spread throughout the entire body. Dental health is much more important to your overall wellbeing than you may realize.
Prosthodontics, and painless treatments and surgeries, aesthetic dental care, whitening and other professional services using Digital CT Systems and 3D CT x-ray technology, dental implants (Get dental implants in just a few hours and eat shortly after the treatment)
Korean doctors say, "There is no such thing as infertility, only subfertility." There may be many hurdles or obstacles that seem to prevent you and your partner from conceiving. Korean doctors, however, eliminate a number of causes of subfertility and help you get ready to have your new baby. In Vitro Fertilization Blocked fallopian tubes, Intracytoplasmic Sperm Injection (ICIS), low sperm count and azoospermia, artificial insemination, ovulation disorders, male infertility, cryopreservation, cryopreservation of ovum, sperm, and fertilized egg, preimplantation Genetic Disorder(PGD), high-tech procedures for identifying embryos with genetic disorders